Study of 12 types of cancer sheds light on how disease is inherited
Posted by johnbennettmd+ /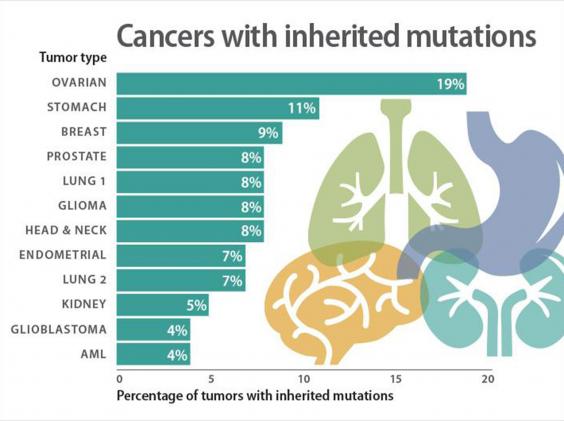 Scientists found surprising links between gene mutations linked to breast cancer and other forms of the disease
A new study into 12 different types of cancer has shed light on how the disease is inherited.
The investigation is the first time that scientists have been able to pinpoint on a large scale how different genes are linked to developing the disease, as well as the mutations involved.
Researchers also found important information on how mutations associated with breast cancer are also linked to other forms of the disease.
To make their findings, researchers analysed genetic information from more than 4,000 cases of cancer from the US-government led The Cancer Genome Atlas project.
Specifically, the team compared sequencing data from a patients' healthy tissue and their tumour. They then sequenced data from the patients' healthy cells that contain "germline" information – which is inherited from their parents.
Researchers pinpointed germline mutations that were enriched in the tumour and "present at a high frequency," said senior author Li Ding, PhD, associate professor of medicine and assistant director of the McDonnell Genome Institute at Washington University
.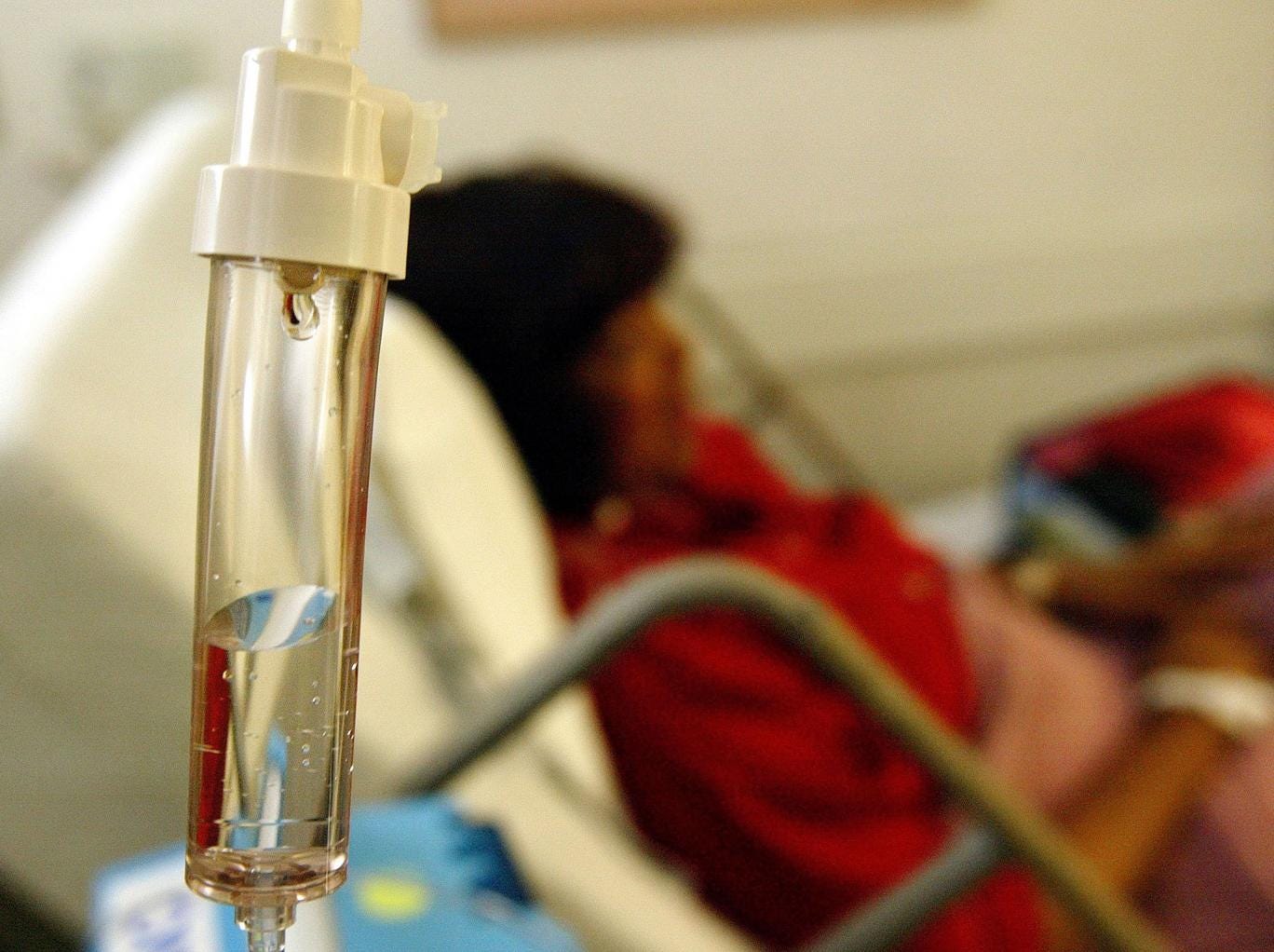 The study published in 'Nature Communications' showed that 19 per cent of ovarian cancer cases were truncated – or unable to function at all – compared with per cent of acute myeloid leukaemia cases.
Scientists were surprised to find that 11 per cent of stomach cancer cases were linked to truncated germlines – putting it on par with breast cancer.
Addressing findings around the BRCA1 and BRCA2, commonly associated with breast cancer, Dr Ling said the team found a "significant number of germline truncations in the BRCA1 andBRCA2 genes present in tumor types […] including stomach and prostate cancers."
"This suggests we should pay attention to the potential involvement of these two genes in other cancer types."
The team hopes that the findings will help improve genetic tests for cancer risk.
RECENT LIVE STREAM SHOWS
August 28: India ONLINE Conference: Prof. Vijendra Jain: Management of CVJ Anomalies in Children - Personal Experience"
August 28: India Online Conference: Ped Neurosurg: Subodh Raju, MD "Surgical Options in Craniosynostosis"
July 22: John Giannios MD, Precision Medicine Leader, talks about "Precision Epigenomic Medicine of Incurable Solid Tumors "

July 20: John Giannios MD, Precision Medicine Leader, talks about "Precision Cancer Medicine in the Postgenomics Era" July 19: John Giannios MD, talks about "NANOSURGERY FOR ERADICATION OF METASTATIC CANCER STEM CELLS "


July 20: Joe Krainin MD, Neurologist, Sleep Apnea expert, talk to A Fib expert, Steve Ryan Phd, meet and discuss AFib and Sleep Apnea


July 9: Iype Cherian MD, Neurosurgery Superstar, presents "Basilar Artery Dissection, for the ACNS Online Conference


July 9: Roberto Herrera MD: Presenting Case in Online Neurosurgery Conference, a New Wave of Conferences
>

July 9 Ramesh Nair MD, English Neurosurgeon, Presents a Few Skull Base Cases


May 3: John Byler, noted TBI Support Advocate, talks about his book, "You Look Great"


April 20: Catherina Borgenstierna of Sweden Presents her Robotic Assisted Eating Device, Bestic


April 19: Jon Dreyer of Nuance Healthcare Communication talks about New Dragon Voice Recording Platform


John Adler MD: Stanford Neurosurgeon: Inventor of Cyberknife: "Cureus.com and Innovative Medical Publishing"


March 27 "Diving into the Rhoton Collection": Iraqui Neurosurgeons Discusses


March 27: Bernardo de Andrada MD: Brazil Neurosurgeon: "Intracranial Meningiomas"


Victor Volovici MD: Dutch Neurosurgeon: " Petrous Bone: Cave of Wonders"


March 27: Peter Galkin MD: Russian Neurosurgeon: "Saphenous Vein Greaft for CAD"


March 27: Carlos Lllumiguano MD: Ecuador Neurosurgeon: "Pituitary Tumors: Surgical Indications"