10 more must-follow Twitter accounts for all things Asia tech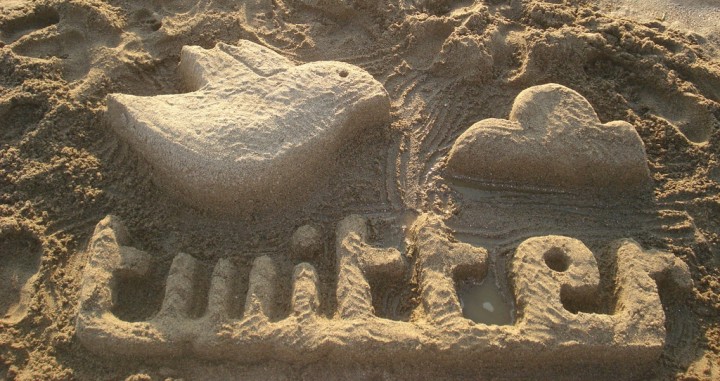 (ED NOTE: We are keeping tabs of the Asian market, because Digital Healthcare is a global thing!)
Now, we're coming back with more choice figures to follow. Below are our recommendations for people that will fill your TweetDeck columns with choice nuggets of Asia tech goodness.
1. Bernard Leong (@bleongcw)
Leong is a man-about-town in Singapore's active tech entrepreneurship scene. In addition to acting as vice president of digital services at Singapore post, the country's postal service, he also works as an angel investor and hosts the new Analyse.Asia podcast. On Twitter, Leong is more of a linker and retweeter than a commentator, but given how it's easy to suffer from information overload, an endorsement from Leong means a piece is worth reading.
BL Newsletter #6: Why I started @AnalyseAsia podcast: http://t.co/3kcgKFZ0SY with @serkantoto as the follow of the month.

— Bernard Leong (@bleongcw) September 21, 2014
VP of client devices research at IDC in Singapore, Ma is relatively new to Twitter, but he's moved up the steep learning curve quickly. Follow his feed for great statistics on device sales and shipments in Asia, along with local insights and commentary from Southeast Asia.  
2M stuffed Xiaomi bunnies this yr? Sounds funny but they might have fatter margins on those than on their phones RE https://t.co/s1ilcS0VKk — Bryan Ma (@bryanbma) September 23, 2014
3. Chad Catacchio (@chadcat)
Catacchio works from Chuna as an editor for Circa, the news aggregation and summary app. As an employee for a sexy Silicon Valley startup with experience living in the heart of the Middle Kingdom, Catacchio is just as savvy about the east as he is the west, and will get chummy with the best scrappy bloggers, seasoned journalists, eager startupers, and China hands that Twitter has to offer.
trying to figure out where the "news" in the NYT "China Clamps Down on Web" story is…

— Chad Catacchio (@chadcat) September 22, 2014
Managing director for all-things-China at Allison and Partners, Wolf maintains the excellent Silicon Hutong blog where he provides thought-provoking commentary on Chinese industry news. Wolf isn't super active on Twitter, but experienced and authoritative voices on China always make for good follows.  
If Xi Jinping sees democracy in Hong Kong as an incipient threat to the primacy of the CPC on the mainland, the squeeze has only just begun. — David Wolf (@WolfmanChina) September 2, 2014
5. Mona Nomura (@mona)
Mona Nomura has worked at various well-known media and internet companies in the US and Japan, including National Geographic, Myspace, and Rakuten. On Twitter, Nomura doesn't mince words or waste time being polite, which makes her an entertaining figure in one's feed.  
Holy smokes, Tesla is going to slay it in Tokyo. It'll be like the Louis Vuitton for men… and almost every girl in Japan has an LV. — Mona Nomura (@Mona) September 8, 2014
Smith is the founder of Spuul, a Singapore-based startup that offers streaming Bollywood and Indian films. On Twitter, Smith gets opinionated very quickly, and his shots at the international tech industry and Asia's startup culture make his feed lots of fun. Smith also keeps a personal blog at Nokpis, where he expounds on industry news and gives candid updates on his startup's progress. If you're looking for a chemical antidote to the noise and hype in your Asia startup list, Smith's account should suffice.
Not sure I get the uber SG strategy – uber taxi non available. Uber X – non available. Uber Exec – tons. Something aint working right.

— dreampipe (@dreampipe) September 15, 2014
7. Nikhil Pahwa (@nixxin)
Pahwa is the editor of MediaNama, India's foremost tech blog. On Twitter, Pahwa keeps a high-volume feed where he'll hash out talking points in the tech industry with seemingly anyone who reaches out to him. It can be difficult to keep up with Pahwa on Twitter because he's so active, but when India tech news makes global headlines, it's well worth searching for his handle on Tweetdeck.  
Seen 2 copies of Times of India social media contract for journos, & I don't see anything significantly worrying about them. + — Nikhil Pahwa (@nixxin) August 27, 2014
Reuter's resident young guy on the China tech beat, Carsten uses Twitter to record and track the latest developments regarding Apple in China and domestic telcos. Carsten and his colleagues deserve extra attention lately for their excellent reporting on the anti-trust probes faced by Microsoft, Qualcomm, and others. You'll also find the occasional hip-hop recommendation amidst the usual tweets about China.
Again, firms can't ignore China honey pot, despite lack of due process, bullying tactics in absurd antitrust probes http://t.co/b7diBtYClR

— Paul Carsten (@PaulCarsten) September 16, 2014
9. Bloomberg's Tim Culpan (@tculpan) and Edmond Lococo (@EdmondLococo)
Tim Culpan will break news faster than you. Based in the great city of Taipei, Culpan's deep network of connections in Taiwan's ODM industry (and by extension, ODMs throughout Asia) ensure that his scoops on gadgets, telcos, and financials are reliable. In addition to tweets about Foxconn, MediaTek, Acer and the like, Culpan's also on the ball when it comes to updates on Taiwan's erratic weather. So even if your investment portfolio doesn't include component manufacturers, you can still count on him to tell you you'll need an umbrella.  
"When is the new iPhone coming to China," I asked China Mobile chairman. "I don't know," he said. — Tim Culpan (@tculpan) September 16, 2014
Edmond Lococo is Culpan's colleague in Beijing, where he's equally swift at pumping out updates on China's biggest tech players. His frequent photos of everyday sights and cheerful attitude make him a welcome voice in the sometimes overly acerbic world of Twitter China.
Sweeping last night's rain away so the Sun can come out in #Beijing #China pic.twitter.com/i8hweIUmxX

— Edmond Lococo 罗孟德 (@EdmondLococo) September 20, 2014
Dr. Toto's a niche guy – he tweets about the Japanese games industry and not much else. But that laser focus on one specific area is precisely what makes his feed so valuable. He's the guy who can tie Sony and Nintendo's international woes back to its domestic roots, and he's also tuned into the goings-on of domestic giants like Line, Mixi, Gree, DeNA, and GungHo.