Hospitals begin the social media treatment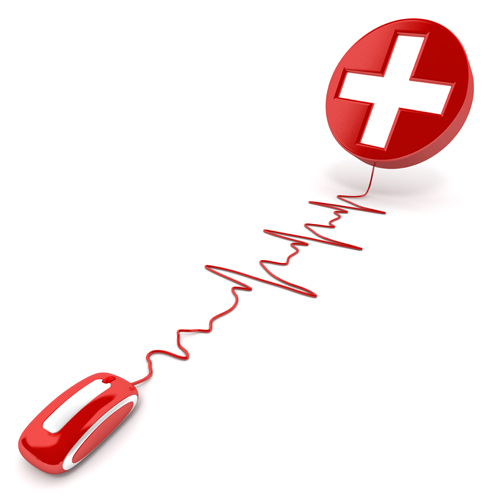 RNA Research & Archives
June 14, 2014
At a time when an increasing number of decisions made by consumers are being based on recommendations that gush forth from social media, hospitals cannot remain untouched, or for that matter shy away.
Hospitals en masse are not really getting there yet, but some have started taking small, furtive steps into a realm where a hospital needs to take measured steps.
One institution with a sizable social media presence is Manipal Hospitals. Certainly sizable if one goes by the 1.5 lakh likes that it already has on Facebook. Gopal Devanahalli, senior vice-president (business & technology transformation), Manipal Health Enterprises, says, "Yes, we do have a very active presence on Facebook. One of our credos is 'patient centricity'. Proper usage of social media platforms can act as a very good tool of patient engagement. As an easily accessible and interactive medium, platforms like Facebook are an effective mode to drive message to a larger audience in a very short period of time."
Any social media expert will assert the need for hospitals to be visible on social media platforms. A study in the US had found that as many as 41% of patients say social media affects hospital choice. "With such a high percentage of people being influenced by social media, it would be unwise of hospitals to steer clear," says a social media expert (requesting to his association with a number of hospitals).
Influential and well-known blogger Kiruba Shankar takes the contention forward. "There are multiple reasons why hospitals should be active on social media. At the end of the day, they are in a services business where they should be in direct contact with customers. If a customer or patient posts any negative comment on the hospital, they should be in a position to immediately reply. Else, one post can drive out many patients. Forget hospitals, I feel individual doctors too should be active on social media to build their own brand as well as that of the hospital they are attached with."
One can't live in denial anymore. So, another organisation leveraging Facebook to the hilt is Nova Specialty Hospitals. Says a spokesperson: "We provide value to audience using social media platforms: by listening to what they share, and wherever possible, provides its expertise to solve their health-related concerns. A lot of our conversations with our audience are based on queries and second opinions from our experts."
Apollo Hospitals uses Facebook for brand-building and engagement. A hospital spokesperson says, "We ran a few campaigns on Facebook in the past few years. There was a health quiz where we asked people health-related questions. To celebrate our 30th anniversary, we showcased the major achievements of Apollo Hospitals over the last 30 years. We also have a 'My Health Diary' through which people can keep a track of their health goals online."
There are many ways of keeping customers, both existing and potential, engaged. Nova carries out activities such as live surgery webcasts, specialty awareness weeks, sharing stories of patients' journey to recovery, and health and wellness advice. It also runs targeted ads on social media for the various specialties and procedures it offers.
But there's more to social media than just Facebook. Manipal Hospitals has not shied away from the minefield that Twitter is reckoned to be. Devanahalli says, "We are able to create real-time discussions with patients about grievances and address them successfully. This not only helps erase misconceptions and avoid unnecessary crises, it also enhances the timeliness of a brand."
Yet, some hospitals remain tight-lipped or evasive on the issue. Narayana Hospitals did not want to "participate" in this discussion. The spokesperson of Fortis Hospitals could not be reached in spite of several attempts. This may be understandable — even in the US, only 26% hospitals participate in social media.
But do hospitals keep track of the goings-on? Manipal Hospitals does, but Devanahalli does not elaborate, "Today, it is imperative that we listen to our customers about what they have to say as they are the centre of everything we do."
Apollo Hospitals, however, is miles ahead of others. Its spokesperson says, "We use Radian6 listening tool to actively monitor conversations around Apollo Hospitals and its leaderships on all digital platforms. Daily reports about all the six main locations are made and all the positive and negative sentiments are highlighted and necessary actions are taken for each one of them. Besides, daily monitoring of all platforms is done and if there is any negative or positive comment, then it is responded in real time. Queries asked on all the platforms are responded from time to time by our specialists."